GOLF ICELAND – BOOK YOUR FANTASTIC GOLF EXPERIENCE
admin
2023-08-09T09:13:22+00:00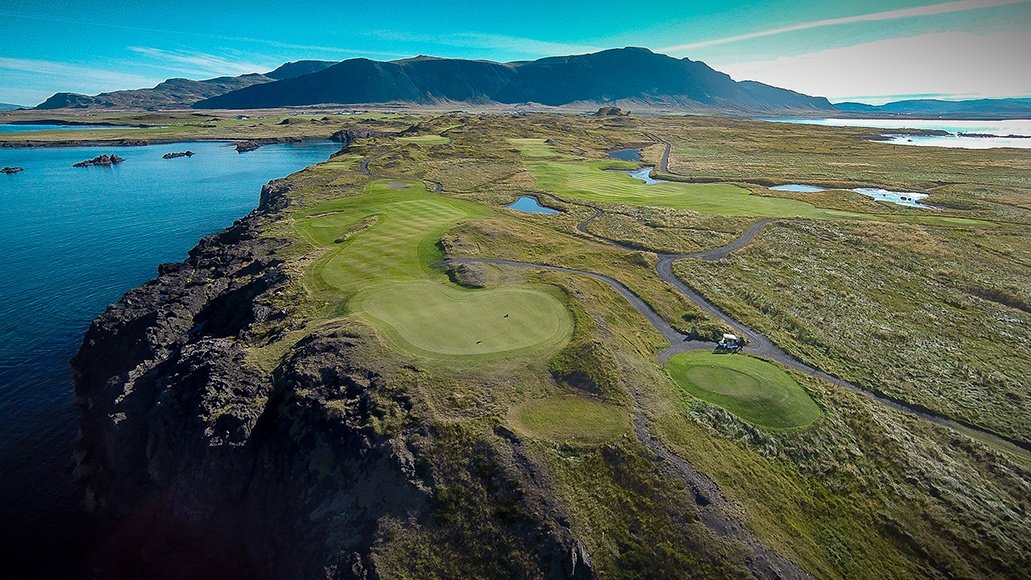 Golf in Reykjavik
Price 2023
Brautarholt is a 12-holes golf course. If you would like to play 18 holes or more for an additional fee, please email us; gbr@gbr.is
Green fee

12 holes: 9,900 ISK (plus 5,000 ISK per person for tee time after 9pm, available from June 1st to July 16th)
18 holes: (2 x 9 holes) 13,000 ISK (plus 5,000 ISK per person for tee time after 9pm, available from June 1st to July 16th)
*Tee time after 9pm from June 1st to July 16th are available for additional fee, plus 5,000 ISK per person. Last tee time is at 10pm.

Rentals:

Clubs: 5,500 ISK
Carts 12 holes: 5,000 ISK, 18 holes 7,000 ISK
Trolleys: 1,500 ISK

Green fee and Transfer Package: Includes golf – 12 holes, rental clubs and transfer to/from the hotel in Reykjavik. Last pick up time in Reykjavik is at 8:30 PM.

If only one golfer in shuttle: 32,900 ISK
If 2 golfers in shuttle: 23,900 ISK per person
If 3 or more golfers in shuttle: 20,900 ISK per person
Fee for extra non-golfing passenger: 4,000 ISK
Plus 5,000 ISK per person for tee time after 9 pm
Extra fee for 18 holes: 3,000 ISK per person
*Midnight golf is available from June 1st to July 16th for additional fee, please email us; gbr@gbr.is
*18 holes are available for additional fee in the Transfer Package, please email us; gbr@gbr.is
Golf in dramatic landscape of Iceland is an adventure you will remember for a lifetime. Brautarholt Golf Course lies in a breathtaking nature by the sea with a view to Reykjavik city.  Brautarholt is in place 62 of the top 100 best golf-courses in the world according to the booking website Golfscape and in place 4 on the Golf World Continental Europe's X-factor.
We are within 30 minutes driving distance from the center of Reykjavik the capital of Iceland. We invite you to experience the special Icelandic golf culture in a small Icelandic countryside golf club, where we have a small pro chop and a cafe.
Due to Iceland's northerly location we have 24 hours of sunlight over the summer months of June and most of July. Midnight golf in Iceland is an incredible golfing experience, which many golfers from around the world come to enjoy.
Please send us an email to gbr@gbr.is if you are having problems booking your tee time on the calendar.